Workshop
Leadership from a Systems Perspective
Paul Pangaro, PhD
October 2009
Abstract
---
Not only must today's organizations operate in highly complex markets, the organizations themselves are a complex matrix of goals, roles, and conversations, separated by geography yet connected via technology. In this context, what must leadership know in order "tame" the complex system that is their organization? What models can help individuals, teams, and leaders to better understand and regulate the complex organizations required by today's environment? What is leadership when organizations are distributed and rapidly evolving in an ever-changing, unpredictable world? The workshop comprises a series of modules, each of which presents a systemic model, discusses benefits and limitations of the model via examples, and structures a break-out exercise for applying the model to real-world situations. The workshop is structured as two half-day sessions with the opportunity to meet between the sessions for deeper discussion.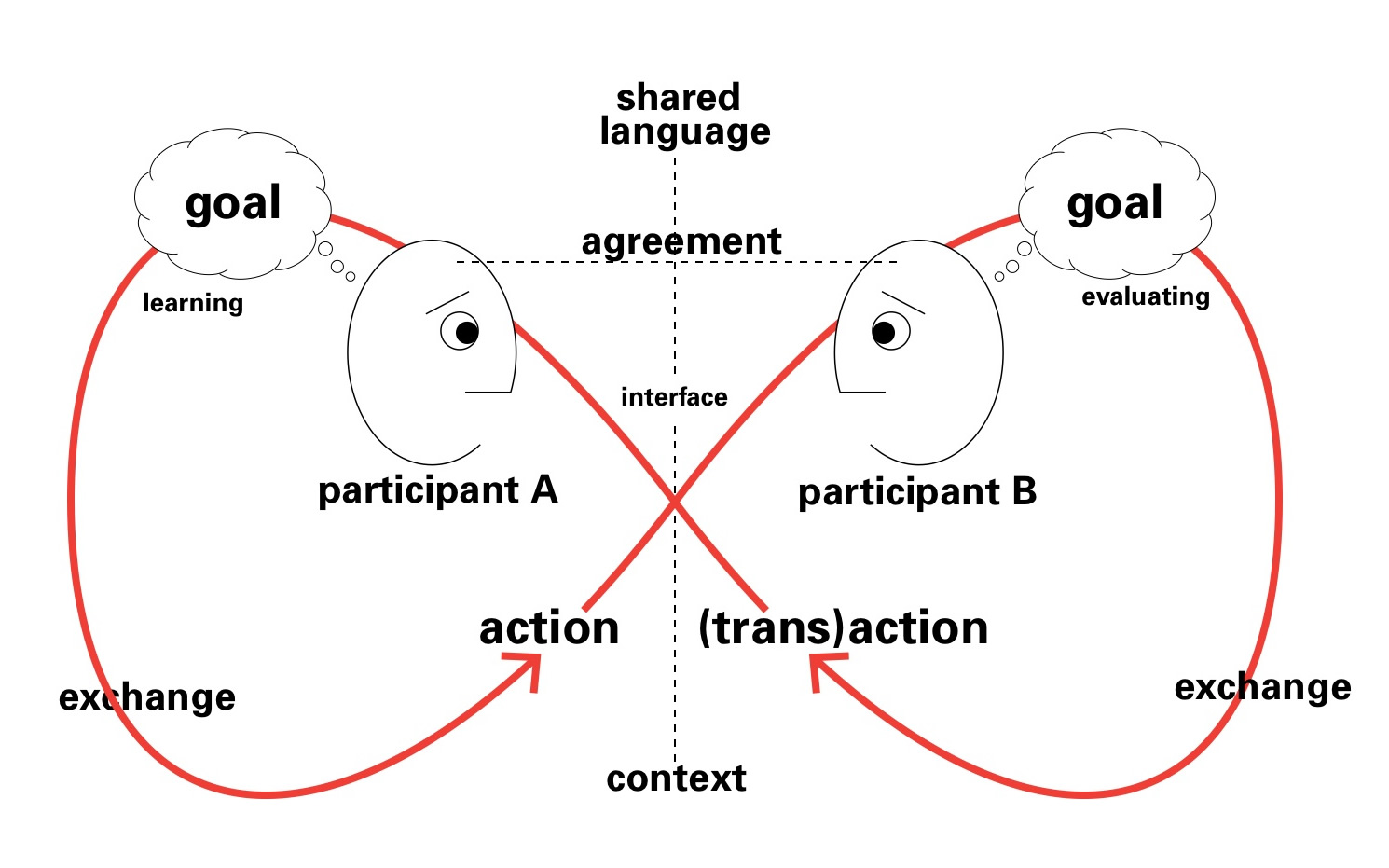 Paul Pangaro consults to startups and Fortune 500 organizations at the intersection of product strategy, prescriptive innovation, and organizational dynamics. His recent clients include Poetry Foundation, Intellectual Ventures, Citigroup, Ogilvy & Mather, and Gideon Gartner, while past clients include the US Army, UK Admiralty, Niagara Mohawk Power Corporation, Du Pont, and Lotus Development Corp. An expert in conversation theory, he has published and given presentations in the US, Europe, and Brazil on product/service design, design theory, innovation, marketing, and organizational change at City University of New York, London's Bartlett School of Architecture, Instituto Itaú Cultural in Brazil, Art Institute of Boston, and University of California at Berkeley and Santa Cruz.
He was CTO of several startups, including Idealab's Snap.com, and was Senior Director and Distinguished Market Strategist at Sun Microsystems. While he lived in Silicon Valley Paul taught courses in the cybernetics of design in Terry Winograd's program at Stanford University. He attended MIT as an undergraduate, earning a BSci in computer science/humanities, and worked in Nicholas Negroponte's Architecture Machine Group (which became part of the MIT Media Lab). To pursue learning theory and research in human-machine interaction, he earned a PhD in cybernetics at Brunel University with Gordon Pask, creator of conversation theory, and collaborated with Pask on implementing THOUGHTSTICKER for US and UK government clients. Now based in New York, his work is described at generalcybernetics.net.
Related Materials
---